Randomized Controlled Trial shows Wellth reduces hospital readmissions post-ACS by 45%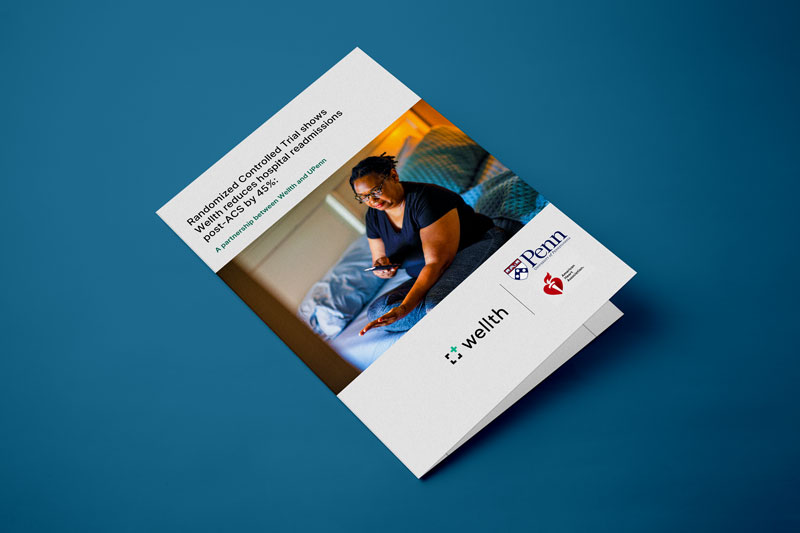 Aspirin (ASA) is a standard medication prescribed to patients after being discharged from the hospital post-Acute Coronary Syndrome (ACS). Nonadherence to ASA regimens is common and a significant contributor to subsequent cardiovascular readmissions and death.

This Randomized Controlled Trial (RCT) shows how well Wellth, a tool rooted in principles of behavioral economics, could improve ASA adherence after hospitalization from two specific ACS events: heart attack and unstable angina, which can lead to heart attack. The impact of the Wellth intervention on clinical outcomes was substantial. Participants who participated in the Wellth program were 45% less likely to be rehospitalized than those in the control arm (24% vs. 13% 90-day readmission rates).