Better results for better health:
A partnership with Coordinated Behavioral Care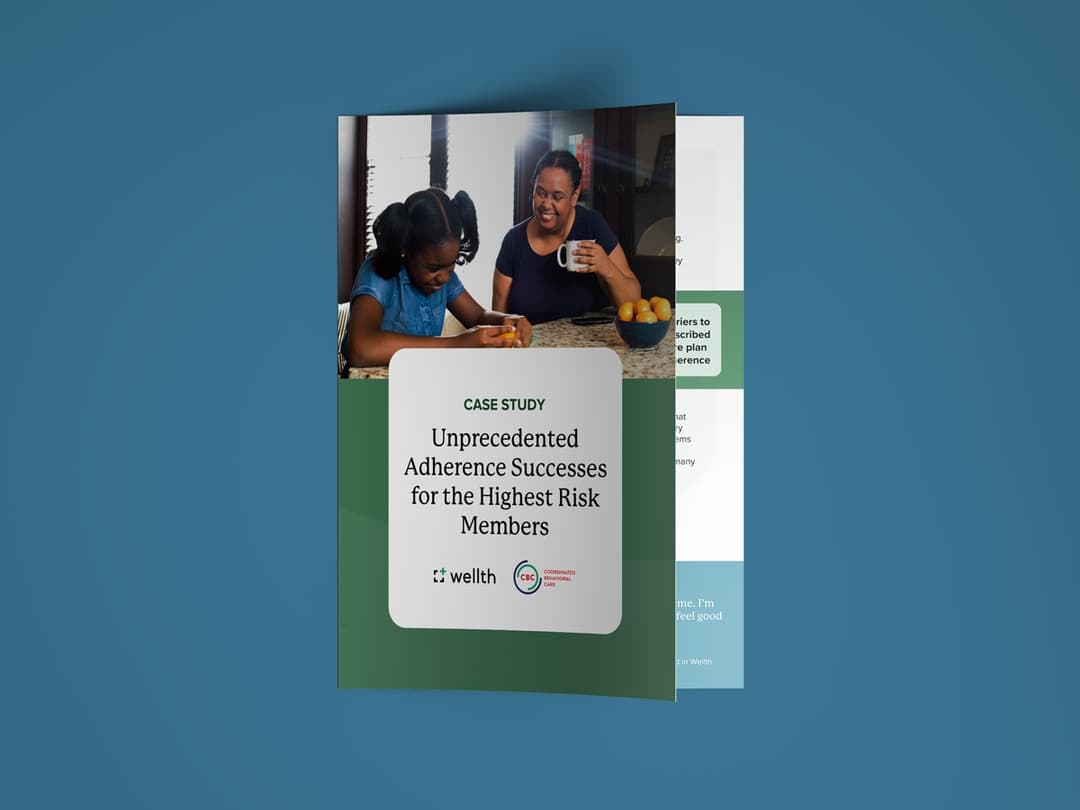 Achieving strong medication and treatment adherence with members affected either by physical or behavioral health issues can be challenging. Like many care management programs, Coordinated Behavioral Care's Pathway Home™ Program found these very issues within their own member population. Members dealing with behavioral conditions such as schizophrenia and bipolar disorder also had physical health comorbidities that made their road to recovery even harder. Their own support systems varied, and lack of treatment adherence continued to keep many members from seeing potential improvements.

Wellth worked with Coordinated Behavioral Care to include a segment of their Pathway Home™ member population in a 90-day engagement where—on average—the whole population realized an 85% daily medication adherence rate and 100% of participating members attended a follow-up outpatient behavioral health appointment.
Submit your information below to
receive a copy of the Case Study.